Blog Home
Your Managed Community's Gourmet Coffee Bar – A Beginner's Guide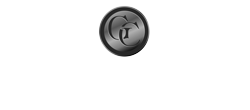 Managed communities are becoming more and more sophisticated every year, and we've seen a lot of clients who have been amazed at how carefully-designed and well-appointed managed communities can be. Our residents now have access to a range of luxury facilities close to the comfort of their own homes - from parkland to gyms to bark parks, swimming pools, business centers, fire pits and more. In some of our best locations, gourmet coffee bars are the newest additions, and they're a huge hit. Here are a few reasons why your managed community's gourmet coffee bar is this year's hottest trend, and if it's all new to you, here are a few things to help you get started.
Different brewing styles
Gourmet coffee bars in managed communities cater to a wide range of coffee lovers, offering coffee in a rainbow of different styles. For people who love a strong brew, there's pour-over coffee, where boiling water is poured over carefully roast and finely-ground coffee beans, through a bespoke filter which brings out the flavour without over-working the beans. And for coffee enthusiasts who prefer a milder brew that doesn't compromise on the caffeine content, there's cold brew; made by dripping cold water slowly through grounds and into a vessel, over several hours, making a strong drink whilst keeping the flavour light.
A variety of coffee drinks
Coffee bars in managed communities also offer espressos, drip brews, and ristrettos, among others - whatever your preferred coffee, you'll find it there. Of course, residents can also find the regular options like cappuccinos, iced coffee, and caffé lattes in these gourmet spaces. With a plethora of options to choose from, residents of managed communities can explore different coffee brews and expand their range of preferred coffees without even having to step out of the comfort of their community.
Business Space
More often than not, in addition to a gourmet coffee bar, managed communities also provide residents with high quality business amenities, so residents who run a small business, or work from home, can meet with prospective clients or colleagues without even having to leave the community. Being able to rely on having a business center is quite hard to beat, giving residents a high-end and professional experience no matter what they're doing.
Of course, when the day is done, or when you have some solo work time scheduled, your managed community's gourmet coffee bar gives you a less business-style space where you can work, and focus, with great drinks on hand. Internet connectivity allows residents to stay connected even when they're working alone with a coffee, or hanging out with their neighbors for a quick break during the day.
If you're moving homes in the near future, try and look for a community that comes with a gourmet coffee bar. Staffed by experts and designed by high quality architects, gourmet coffee bars can be great stressbusters - giving you the chance to enjoy your favorite brew of coffee just a few feet from home, and a place to work and socialise in your community too. If you'd like to talk about our communities, we'd love to hear from you - please get in touch and we'll help you to talk through your needs, and find a home that's perfect for you!