Blog Home
Why You Want a Luxury Bathroom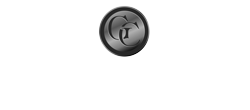 Premium houses in managed communities are getting better every year, adding luxury features from smart home technology to modular kitchen spaces. While it can be overlooked, we've seen our clients fall in love with the luxury bathrooms that are to be found in a lot of our managed community apartments. Here are a few reasons why a luxury bathroom is an excellent feature that tips the scales in favor of premium houses in managed communities.

Incredible aesthetics
Luxury bathrooms have amazing aesthetics. With premium flooring made of high-quality materials like hardwood or marble, custom finishes, and crystal accents, these bathrooms are designed to look posh and inviting. Many premium bathrooms also come with other aesthetically appealing elements like hidden vanity lighting and large, floor-to-ceiling mirrors, and granite countertops to take the luxury factor up by several notches.

Touchless faucets
Touchless faucets, once largely only found in premium bathrooms in public spaces like airline lounges and high-end hotels, are now becoming increasingly popular in luxury homes. These faucets, with their touchless control facilities and inbuilt LED lighting, make for the perfect addition to bathrooms in premium houses. Other features of these faucets include water temperature indicators and integrated electronic soap dispensers, which make it easier for you to sanitize your hands thoroughly.

Therapeutic soaker tubs
No breakdown of luxury bathrooms is complete without a mention of the therapeutic soaker tubs that form a part of these spaces. With a deep and contoured design that elevates your comfort, these tubs help you relax and unwind in a calm environment. They come in various contemporary and aesthetic shapes, and are made from premium quality materials like wood, stone, and marble.

These tubs also boast high-end features like thermotherapy, which boosts the nutrients in your blood and improve the flow of oxygen, and chromatherapy, which has been scientifically proven to improve physical and mental health. Some tubs are also equipped to support aromatherapy, light therapy, and sound therapy, so you can enjoy a spa-like ambience from the comfort of your very own bathroom.

Advanced heating systems
Luxury bathrooms also come with advanced heating systems that help keep the temperature of the space at a comfortable level, particularly in cold weather conditions. One such feature is the in-floor radiant heat system, which is not only more effective than regular room heating, but is also more sustainable. With advanced heating options like this, you can rest assured that you'll never again need to step into a cold bathroom again.

Walk-in closets
This is another great feature of luxury bathrooms. Walk-in closets connected to your master bathrooms make it much easier for you to get dressed before an important meeting or a big date. It also helps save space in the rest of your house, since your walk-in closet is often spacious enough to accommodate all of your clothes and accessories.

Entertainment systems
Luxury is truly heightened when it's coupled with entertainment. And features like built-in televisions and nested music systems take your unwinding experience to a whole new level. You can watch your favorite programs while soaking in a warm bath, or you could listen to your perfect playlist while relaxing in your tub.

With so many top-notch features, a luxury bathroom makes a fine feature for houses in managed communities. If you'd like to talk more about the facilities you can find in our managed communities, we'd love to talk to you – please get in touch and we'll schedule a call!