Blog Home
Why Saltwater Pools are This Year's Best Amenity for Apartment Communities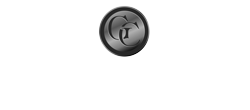 Our managed communities are getting better with each passing year. Newer amenities continue to be added as an increasing number of people are discovering the many benefits of moving to communities which are modern, safe and curated for maximum enjoyment and convenience. In the last year we've seen a lot of our clients fall in love with the benefits of saltwater pools, which offer a range of benefits when compared with more traditional pools, and are becoming one of the hottest features for new communities. As we move into 2020, it's clear that these skin-friendly pools are going to be all the rage this new year.
Here's a look at why saltwater pools are among the best amenities for managed communities in recent times.
The chlorine content is much lower
Regular pools contain higher levels of chlorine because it's easier to maintain them that way. Chlorine sticks or tablets are periodically introduced into swimming pools to help keep the water clean and germ-free. It makes sense for high-usage pools, but the great thing about a managed community is, with lower footfall, there's more space for the finer things. Saltwater pools have their own self-cleaning mechanism, so the need to artificially introduce chlorine is lower. This makes saltwater swimming pools a much better option for many people.
Saltwater pools are easier on your skin
Saltwater is gentler on your skin than chlorine-filled water. So, if your managed community has a swimming pool that's filled with saltwater instead of the harsher alternative, you've hit the jackpot when it comes to skin-friendly cardio. Swimming in salty water detoxifies the skin and helps the skin function better as a barrier to keep you healthy, because the salt in the pool water acts as a catalyst. So, not only are saltwater swimming pools gentle on the skin, but they actually have a positive impact on your skin's overall health too.
They're easier to maintain
Traditional pools that are chlorinated in the old-fashioned way often suffer from an excess buildup of chlorine. As a result, they need to be emptied and thoroughly cleaned out periodically, so the quality of the swimming area remains unaffected. That means they're harder and more expensive to maintain. On the other hand, pools filled with a mild salt solution contain salt cells that are much gentler on the pool. This makes saltwater swimming pools easier to maintain in the long run, as there's no chlorine accumulation that needs cleaning up. For you as a resident, that means you can feel assured that the pool in your community will look and feel great.
The takeaway
Considering these reasons, it's easy to see why many of our clients have loved the saltwater pools in their managed communities. Managed communities that use these kinds of pools have made the decision to offer a premium quality of amenities for their residents. If you're living in a community that's considering installing a pool, or if you're moving to a managed community, make sure to ask about the pool – if it's saltwater, you can feel assured that it's been built with care and attention to luxury throughout.