Blog Home
Why A Move Can Help You Hit the Reset Button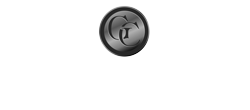 As experienced realtors, we know that a move can feel intimidating; but we've seen hundreds of our clients find a move to be a perfect starting-point for an exciting new time in your life. Here are a few reasons we've seen that moving to a new place can help you hit the reset button.

You get to meet new people
Sharing a neighborhood is a great way to feel rooted in a new home – and from solid foundations, you can build high! If your old neighborhood isn't your most favorite place in the world, moving to a new home can help you fit into a community that feels good. This is particularly true if you actively search for a home in a community which supports your hobbies, or gives you a chance to try new ones. A managed community like ours will come with gym and pool access, as well as firepits, running tracks, bark parks and parkland – all perfect for meeting new people with common interests in your neighborhood. This can help you form positive relationships.

Building new friendships can also help you enjoy a change in perspective, and sometimes, that could be the one change that helps you hit the reset button. Additionally, bonding with people who share a common interest can also help you foster your own passions, so you have something positive to focus on.

You can revamp your routine
A move can be a complicated time – but having everything in flux can be the perfect moment to redesign your everyday routine. For instance, if you want to try starting your day an hour earlier, or if you'd love to get into the habit of taking a walk outdoors every evening, it's easier to incorporate these elements into your routine when you make a new move. The reason is that since moving to a new place feels like a really tangible new start, you'll find yourself more motivated to form and nurture positive habits in your routine.

It helps keep you focused
Moving to a new home is a complex task – but if you thrive on activity, it could be the very thing that you need. There are a lot of to-dos that can help keep you focused when you move to a new place. For instance, you'll need to look for schools for your kids, get used to new transport routes to your workplace, find stores for your everyday requirements, and discover areas in your neighborhood where you can relax or take your kids to play.

These tasks don't need to be a burden. Ask your realtor if they can recommend specialists in your new community or city who can help – working with them can help you to work on these tasks in a productive way that really helps you feel the benefit.

The takeaway
If you've been feeling the urge to move to a new place, make sure you find a house that's in a neighborhood you'll love, and that's in the style you like, so you feel inspired and enthusiastic when you move to the new place. These positive aspects of a move can truly help you press the reset button and obtain a fresh start.

If you'd like to talk about the practicalities of a move, we'd love to hear from you. Get in touch and we'll talk you through your options, and how we can help to make it happen!