Blog Home
Why a Managed Community Gives You Security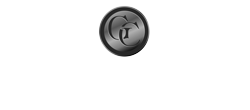 There are many reasons to move into a managed community – and one of the main reasons for many of our clients has been the world-class security that gated communities offer.
Communities which have been deliberately planned with security in mind right from the first moment can certainly be safer than independent houses, and in most cases, even safer than ordinary apartment complexes. The high level of security generally offered by modern day managed communities makes them perfect places for older folks, for young couples with children, and single women. Here are a few of the ways a managed community keeps you safe.
They're built to be safe
Managed communities are built for security in a way that's still subtle, and makes you feel at home. While your house or apartment, and the parkland, common areas and clubhouse, will all be designed tastefully, your managed community will usually be surrounded stable, high-rise walls that keep intruders out. The gates leading into the community are also strong and durable, and usually surprisingly thick as well. As well as this, good managed communities are built with high-quality materials that make them tough, enduring and safe for the long term.
High-quality video
Most managed communities come with CCTV cameras installed at strategic points, so the entire place can be monitored all through the day and night. The presence of cameras all around the community ensures that no intruder goes unnoticed - if they even succeed in breaching the other levels of security at all. In addition to cameras, many premium communities also come with digital alarms and safety codes built into each residential unit, and at the gates, adding another layer of security.
Professional security staff
Managed communities go beyond building quality and technology to provide dedicated, professional security staff, on-site 24-7. While some residential complexes will simply have one member of security staff somewhere in the building, managed communities often have more than one security person, making them a very appealing option if you want to be sure of the security of your home. Security personnel quietly and visibly patrol the community regularly, and monitor footage from security cameras.
Vehicle safety
Gated communities also offer great security for your car. Depending on your specific community, you may find that you have access to refined parking solutions such as underground parking or designated parking slots, keeping your car safe from theft or vandalism, while many managed communities also have their residents tag their vehicles using a sticker, so the security personnel can quickly identify any outsiders, allowing security staff to make sure they're on top of the security of your community with a single glance.
With so many layers of security in place, managed communities are undoubtedly among the safest places to live – and that's before we've talked about the security that comes with being part of a healthy community, with neighbors who look out for each other. If you want to make sure security is part of what you're buying with your next move, please contact us to talk more about what you need, and how we can help. We'd love to get you set up in a great place where peace of mind comes as standard!