Blog Home
What to Expect on Your First Time at a Bark Park in Your Managed Community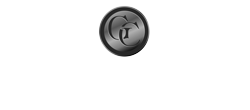 A lot of our clients have been amazed at how luxurious and well-designed managed communities can be – and one of the most popular amenities this year is the bark park. These are custom designed spaces to help dogs to get some exercise and socialise with other dogs in a way that helps them stay physically and emotionally healthy, and gives you a chance to connect with other pet parents too!

If you're a first-time pet parent, or if you've never been to a bark park before, you might to be sure what to expect. Here's a quick look at what bark parks are, and what to know before your first visit.

What are bark parks?
Also known as dog parks, bark parks are outdoor spaces where dogs can exercise and play off the leash, whilst staying safe. It's a controlled place, where your pet can enjoy the thrill of running around outdoors, away from the confinements of home, and could come with facilities such as a walking track, off-leash areas, and in some cases, even a clinic.

Things to keep in mind before your first time at a bark park
Your first time at a dog park can be an exciting experience, for you and your dog! Here are some things you should know before you head to a bark park for the first time.

Bark parks are for vaccinated dogs
If you're a pup's parent, ensure that you get all your dog's vaccinations done before taking them to the bark park. Unvaccinated dogs can pose a serious threat to other dogs in the bark park, and can get very ill themselves. Always talk to a veterinarian about your dog's needs and vaccinations before heading to the bark park for the first time.

Training is important
As a social space, it's important for your dog to be able to get along with others at the bark park. Aggressive dogs can cause trouble, and could put other pets at risk – so make sure you've worked with a professional to train your dog well. If your dog generally gets on fine with other pets, but tends to occasionally get aggressive, keep the leash handy and leave the park in case this happens.

Keep the bark park clean
Bark parks are neat spaces, particularly when they're within the confines of a managed community. So, if it's your first time, make sure that you play by the rules and keep the area tidy. Don't litter, and take a bag along to dispose of your dog's waste appropriately. Remember, badly-handled waste can be hazardous to other dogs.

They're exclusively for dogs
Another thing you can expect in a bark park is, of course, plenty of dogs. You shouldn't bring along any other pets, though it can seem tempting – bringing in other pets could upset the balance and force dog parents to leave the space to avoid any trouble. So if you're raising a cat or any other pet, keep them away from the bark park.

As an important part of your household, your dog deserves good exercise and great friends just as much as you do. If you're looking for a new home, and you'd like to make sure you move to community that's right for all your family, not just the two-legged members, we'd love to help – please contact us to talk about how you can find a home that meets all of your needs!