Using a Mood Board to Make Interior Design Plans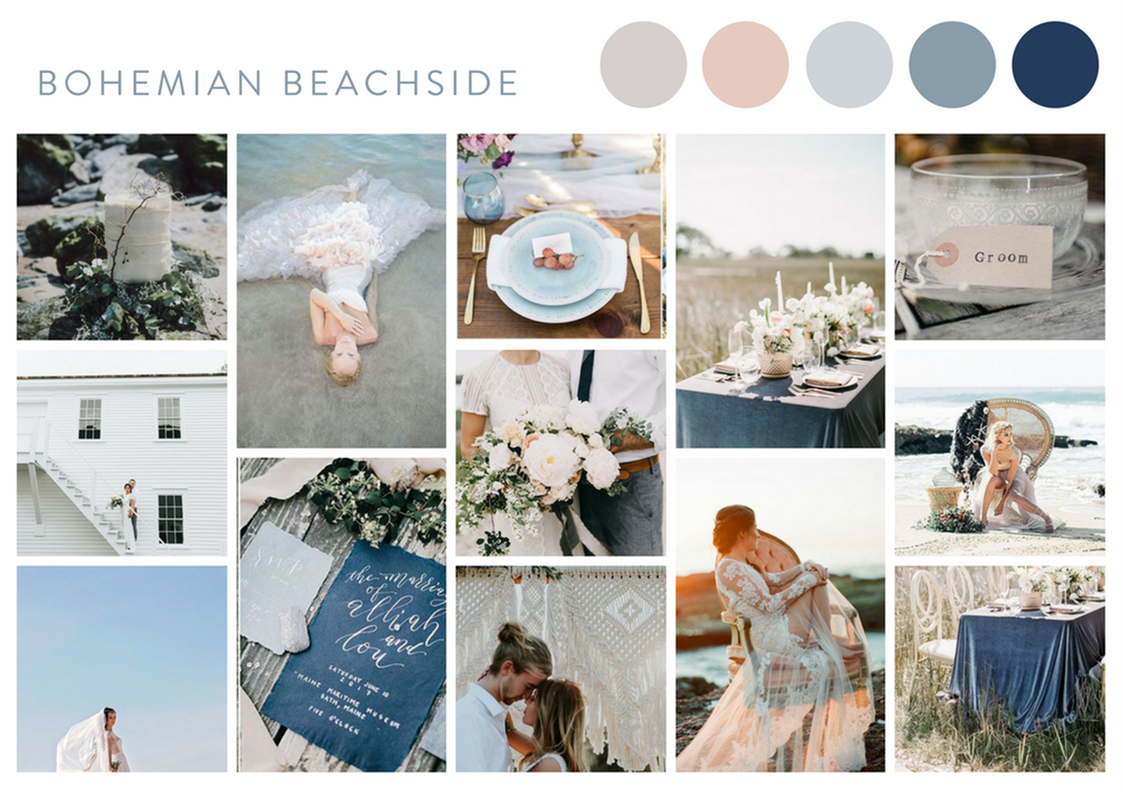 ​If you've just moved to a new space, or if you're planning on finding a new home, one of the things you'll want to make sure of is that it feels like home, as quickly as possible. Getting ideas for interior design before you move is one of the best ways of getting excited about a new house, and getting some ideas together is a great way to hit the ground running, and keep interior design in the mix with all the other practical tasks that are involved in moving homes. One of the best resources for this is a mood board. Here are a few tips for using a mood board to plan your interior design.

What Is A Mood Board?
A mood board is an idea from the design industry: it's a pinboard, either digital or physical, where you keep scraps and ideas that capture something about a mood or feeling you want a design to have. For interior design, it's about capturing shapes and combinations of colors that you feel might work. It's the first step in planning a design: getting together a collection of ideas about how you want it to feel.

How Do You Create A Mood Board?
The first word in creating a mood board is Pinterest. Because it collects images and ideas from millions of users, using Pinterest to create a mood board is easy; all you need to do is create specific boards and add or save images you like to the board you think they belong in. Here are a few ways you can sort and categorize your mood boards on Pinterest for interior design and decoration:

Categorize by color – Color-based themes are one of the best ways to separate and organize various mood boards. You can simply search for interior themes based on the colors of your choice and add them to your boards, then think about which rooms they would apply to best.
Categorize by room – If you want to do up your house with a different theme for each room, you'll need to create mood boards for each room. You can find ideas for the living room, master bedroom, kitchen, and outside areas like porches and back yards.
Categorize by theme – Themed interiors are fun to create, and mood boards can help you sort through the various ideas you might find. A simple search for themes for home interiors can turn up a flood of ideas from which you can pick and save the ones you like best.

How Can A Mood Board Help You Design Your Interiors?
Mood boards can seem like simple tools, but they can help you to transform your home's interiors, especially if the last owner didn't share your taste. Mood boards can help you to decide clearly what you like, and what you don't like, to keep thinking and being inspired, and to narrow down your options, and see how different options work together.

So, now that you know how useful mood boards can be, you can get started with creating your own. Besides Pinterest, options online include Olioboard, Moodboard, The Matboard, and MURAL. You can also use social media apps like Facebook and Instagram to get started. The key thing is giving yourself space to think, to get inspired, and to make plans for a home that's perfect for you.