The First Things You Want to Buy For Your New Home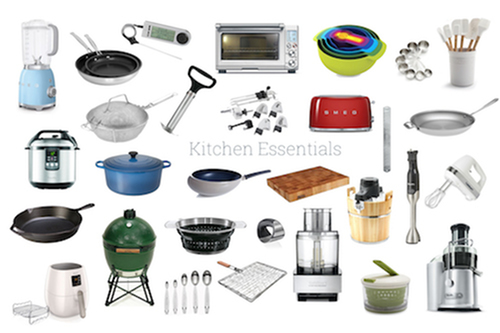 A Couch
A couch is among the things that make a living room feel most warm and welcoming, so it's ideal to invest in a couch as early as possible. Decide how many people you want to seat, whether you want recline, what material will go best with the color scheme you're planning on, then check out the best deals for what you want. Don't forget to measure the space you want to put the couch in!

Good Beds
Even more than a couch, a new home needs good beds for you and your family to sleep on. Don't skimp on this, if you can – you spend a third of your life sleeping, and a great bed can be the centerpiece of a great room – so it's worth investing. Shop around and have a good cot and a mattress delivered, and get a few bedspreads and some cushy pillows as well.

Kitchen Essentials
If you're moving into your new home alone, you might feel like you don't need to equip the kitchen right away. However, even if you're not moving in as a family, setting up a kitchen can make you feel self-sufficient and ready to feed yourself, which is a big part of feeling at home in a new space. Get yourself some plates, cups, and silverware, and kitchen appliances that can help you make the foods you like (think about popcorn makers, air fryers, or if your house doesn't have one already, a microwave oven).

Aside from these things, you'll want to think about furnishings and fittings that are the right color and style for the feel you want in your new home; try making a mood-board of ideas before you move, so you've got something to get excited about, and something to draw on when you finally get to go shopping. And pretty soon, before you know it, your new home will feel like a place you've lived in forever.