Blog Home
Staying Fit with Parkland in a Managed Community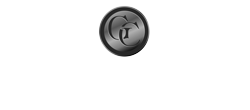 Living in a managed community with parkland and a running track can really help, by giving you a beautiful, carefully-landscaped place to run.
Premium gated communities constructed in recent years are often equipped with a parkland that's an excellent place to work out outdoors. These parklands offer plenty of open space for residents to stay fit – in addition to space for yoga in a natural environment, many gated communities now also come with special tracks that are ideal for running, cycling, or power walking.
If you're just discovering the upsides of well put together parkland, or you're considering a move to a home in a managed community with a great outdoors, here are a few tips on how you can use your managed community's parkland to stay fit during the winter.
Pick the right time to work out
Working out too early in the morning or too late in the evening can mean you'll be outdoors when the temperatures are below average, and cold weather could make it difficult for you to work out efficiently. So, make sure you discuss your needs for warm-up and warm-down with a professional trainer or physiotherapist, and work out a time slot that's going to work best for your body to get the most from an exercise session.
Another thing to look out for is the space available for your workout. For instance, if you like to run with others, and need less space, evenings and mornings might be good for you, as you might find the track occupied by others. If you need a lot of space, or like to exercise in solitude, think about the time of day when there'll be more space available – maybe early, or maybe in the middle of the day.
Make sure you've got a fitness plan you'll enjoy
Working out during the winter months can be challenging. So, one of the best strategies to ensure that you stick to your routine is to pick something you like doing. Again, working with a personal trainer or another professional is important here, to make sure you're choosing a workout that's right for you, and that you'll be able to stick to even when the days are colder and exercise feels tough.
With the right gear and a routine you love, working out can be a joy. Make sure that you make the best use of the parkland in your managed community, so you don't need to leave your community to stay fit or get in shape. And enjoy the beauty of your community!