Blog Home
Should You Buy Investment Property in a Managed Community?
​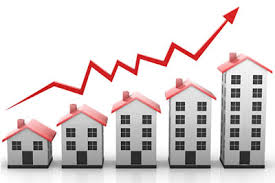 Investing in property is almost always a good idea. And if you manage to purchase a house when the real estate market is in your favor, it's one of the best investments you can make. In recent years, managed communities have become one of the most preferred choices of people who are interested in investing in property, and if you're considering buying a house in a managed or gated community, here are a few things you should know when you're making such an investment, based on everything we've learned about managed communities, to help you make an informed decision.

Here's Why You Should Buy Investment Property in A Managed Community
There's no denying that investing in a unit in a managed community can be a great choice. Here are a few reasons why.

Managed communities let you save on maintenance costs
In a managed community, there's generally a homeowner's association that takes care of issues like regular repairs and maintenance to the neighbourhood. Although a monthly or an annual maintenance fee is payable by homeowners, the costs of maintenance of the common areas in general and your house in particular are likely to be lower in the long run, whereas when you buy a single-family home or a duplex, you'll have to directly bear the expenses of all the maintenance.

You enjoy greater privacy and security in a managed community
There's no denying that managed communities offer a greater level of privacy than most other kinds of homes. Aside from residents and a few regular visitors, the only other people who are typically allowed inside are delivery persons. Managed communities keep a record of the people who are entering and leaving their premises, so you have a lot of privacy when you buy a home in such a space.

Managed communities give you access to great amenities
When you think of managed communities, the first thing that probably comes to mind is the sheer number of amenities you have access to. Buying a home in a managed community can give access to amenities including swimming pools, gyms, safe walkways, ample parking, and even children's play areas. This is one of the main reasons that make managed community homes a popular choice among people looking to invest in property.

Things to Be Aware of When Buying Investment Property in A Managed Community
There are very few downsides to investing in managed communities in general; but as with every investment, it's important to think through whether it's the right choice for you and your circumstances.

The biggest thing to think about is the fact that managed communities are generally a high-end investment property option, giving you access to superior security, amenities, and quality of experience; and that means that they may be more expensive than other housing options. It's important to make sure it's the right option for your finances, and to make sure that you're buying from a reputable and experienced managed community company, which has the stability to give you peace of mind about the value of your home and the managed community around it.

Even then, a lot of the pros could outweigh the cons for you. Always discuss your needs with your realtor, and make sure you have good financial advice before making any purchasing decisions. We have more than a decade of experience in the luxury managed community space, so if you'd like to discuss more, please feel free to contact us, and we'll be happy to talk through how our communities could be a good option for you.