Preparing Your Home for Showing to Young Families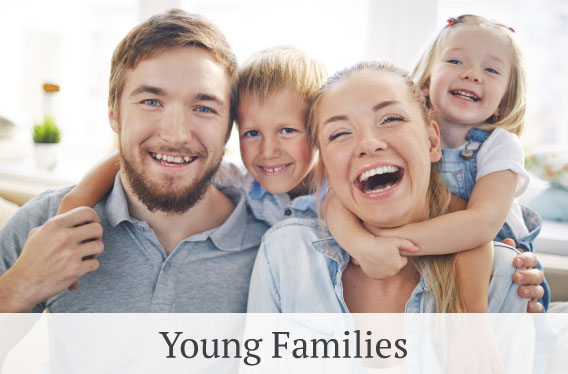 ​Preparing your home to show it to potential buyers can be quite a challenge. Buyers are all unique, and it can be difficult to know that you're making the right choices to make it appealing to them. This can be especially true if your potential buyers are young families. When a couple who has just had a baby comes knocking, how do you make sure that your home is prepared and set to be shown to them? Here are a few tips that can help you get your home ready for a showing when young families are interested in buying your home.

Emphasize The Potential
If you're in a house with a little space around it, you can set up your home to showcase the potential for it to grow with their family. Maybe there's room for a jungle gym in the yard, or an extra room or two – details like this can be appealing to younger families. And if you're in a condo or managed apartment, talk about the facilities in your community that kids can enjoy, such as play parks or, for when they get a little older, a pool.

Highlight The Points Of Interest
You can do a lot by thinking about how each part of your home can be most appealing. Maybe there's a corner that you can put a chair and some books in, even if you don't use it as a reading nook; or perhaps you can frame a few posters that bring out the right mood for a particular room. Think about the things that young families value – space, lack of clutter, fun things to do – and consider setting up little touches in the home to show how they can be part of the space. For instance, if you're showing your home to a newly married couple, highlight the master bedroom, or walk-in closets. If the young family has a newborn focus on how your home is child-safe.

Keep Colors Neutral
With gender-related colors playing a major role in how a child's bedroom is decorated, it's best to keep the colors neutral in any spare room that you may have, especially if the young family you're showing your house to includes a newborn, or if the family plans to have a child in the future. If your room is painted in a color that the family believes doesn't suit their choices, it could turn them away. It may seem like a small issue from a seller's perspective, but to a buyer, it could be important.

Make Your Home Family-Friendly
Your home will be set up for your needs and interests – if you want to attract a young family as buyers, think about how to make it more cozy and comfortable. Family-friendly rooms can help make the right impression, and it could also sway the buyer in favor of saying yes to your offer. On the other hand, if a potential buyer feels like they may have to rework on how a room is currently being used, they could turn down your offer because it may seem like too much work.

Work in a little empathy for young families – what they like, what they need, how they'll feel – and you can make your home a really appealing possibility for them.