New Home for the Holidays? 4 Great Gift Ideas to Ask For
​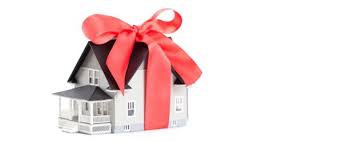 If you're moving home around the holidays, you'll have a lot to think about. There's nothing quite like getting set up in your new home just in time for the holiday; and of course, it's a great opportunity to actually get gifts you might use! The trick is to know what gifts to ask for. And while your friends and family may think they might know just what you want, it's always a good idea to put in a word or drop a hint about what you really need. Here are some great gift ideas to ask for to help you get the best out of a holiday move.

House plants
Indoor plants are always great gifts to give and receive, because they make a house feel like a home. Most indoor plants are quite easy to care for, and you can even find some varieties that don't require much sunlight to thrive. They all breathe out oxygen, and so they can make any home feel fresher. If you'd rather have a low maintenance plant, you could opt for succulents or cacti, which only need to be watered every three days or so, and are incredibly pretty to look at.

Personalized gifts
Personalized gifts are only as good as the gift themselves – there's no point buying personalized golf club covers for someone who would rather watch a movie than go to the greens – but the right gifts can help you make a new house feel like a true home, especially if you're moving into a home that's been newly-built. If you're a family of wine lovers, monogrammed breathable bottle stoppers are a nice touch that can keep a bittle fresh even after opening, or consider buying your spouse a personalized image to keep in their home office or the den to commemorate the move.

New stoneware or porcelain
If you've just moved homes, you might not have a set of plates that fits your new décor. Take the opportunity to upgrade, and get a new set of plates and silverware. Not only are they incredibly useful, but they can also help you make new memories in your current home. Porcelain sets always make for wonderful gifts, and you could consider cast-iron cookware if you're wanting to set up a kitchen with a new feel.

Something for the kids
If you have kids, you can make the move lighter on them by giving them a 'new home gift' – even if it's instead of a regular gift, it's a good chance to give them a good association with the new house. Find out if there's something they're got their eye on (a bike, a videogame console, new speakers), or find out if there's a new activity they want to take up in their new neighborhood that you can help them get ready for with soccer cleats or a ball, a new skateboard, or new football pads, for example.

Whatever you get, take the fact that this is a holiday you'll never forget, and turn it into an opportunity – whatever you do and whatever gifts you receive, you're starting something new, and that's the best holiday gift of all.