Blog Home
Moving With Kids – 3 Ideas for How To Make It Fun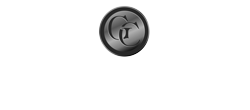 A new home is exciting, but the move can be stressful. As an adult, there are the practicalities to think about, when and how you'll move your stuff, getting to know your new community, and working out the first few days in your new home. When you're moving house, it can be difficult to know how to help your kids through the transition. Here are a few activities you can try to help your kids move through the limbo phase and have fun while everything is in flux.
Leaf collages and crafts
If you're moving in to a managed community, you will already know about the many benefits that it brings – but one thing that can help you to move well with kids is using your managed community's parkland. Many managed communities are set in purposefully-designed, professionally-landscaped green space; and if you're moving with kids, this gives you the opportunity to get to know your managed community and get some fresh air at the same time, by leaf-hunting and making a collage. If you can set aside even 10 or 15 minutes to go out into your community, with everyone – adults and kids – told to find their favorite leaf, you'll find that the exercise, and the focus on something other than practicalities, will help you to feel at home in your new community. Everyone chooses their favorite leaf, and you take the leaves home and stick them on to craft paper with safe glue, then write everyone's name next to each leaf, and the day. It's a simple keepsake of your time starting life together in a new place!
Photo scavenger hunt
If your kids are a little too old for craft with leaves, you could try a photo scavenger hunt. If your kids are old enough to look around by themselves, send them out with a phone each to find photos of a list of different things. Try simple things like 'a selfie in front of the biggest tree you can find', or 'a photo of a huge pile of leaves', and try themed things too – words like 'light', 'sharing', or even 'flags' and 'best car in the neighborhood'. Then get as many as you can in half an hour, and come back to the house to share your photos. There are apps you can use for a photo scavenger hunt, or just look at each other's phone screens. It's a great way of sharing your discovery of the new place.
Structure the day
Outside fun activities, you'll still need to get stuff done – and that's where a simple schedule can help. Moving is a time where it can be hard to plan what you're doing, and hard to feel like you're in a good schedule – so write up a simple plan for each day, with mealtimes, and screen times for kids, so they have something to look forward to while you're packing, unpacking, and setting up as a family.
We're experts in helping people move, and a good move starts with the perfect house. If you're considering a move we'd love to help you out – contact us to find out more about how we can help you make your real estate dreams a reality!