Making the Most of a Basement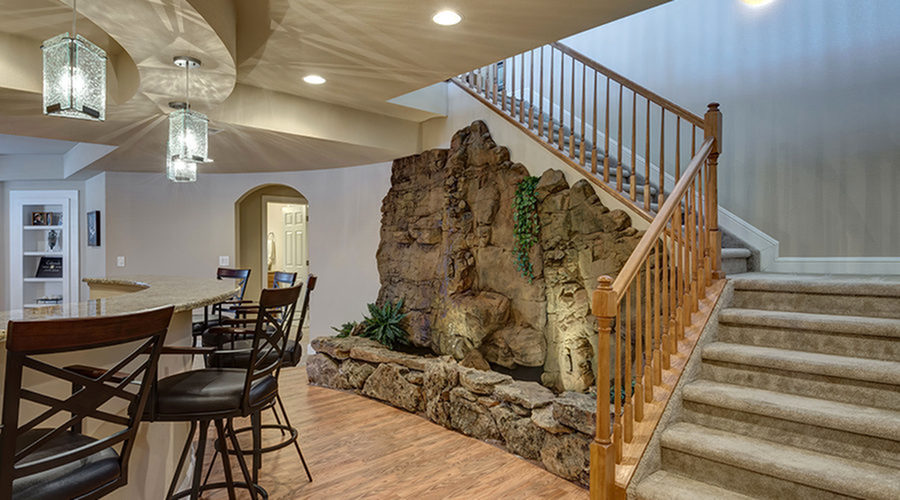 When you're choosing a new home, you might find a place with a basement that's already been adapted for use – but if you're buying new, you'll probably find that your new home comes with a huge, mostly unused space downstairs. The possibilities are endless, but it's also easy for them to be overwhelming. We've seen some our clients do amazing things with their basements over the years, and with a little help from a few creative ideas, you can use your basement more fully and transform it into a functional part of your home. Here are some ideas to help you make the most of your basement.

Convert it into a den
First, the obvious. You'll probably have other living areas, but there's something about the coziness of being down below that makes basements perfect for a den, or a specialized space like a movie or gaming room. As well as the obvious options - adding a couch and some rugs to warm up the place – you can add service areas to serve food from, projectors for movies or even a fireplace. As the winters draw in, think of a basement as the perfect place to hibernate.

Decorate it right
Décor and interior design can completely change the way a room appears. You can use this principle to your advantage, and do up your basement in warm colors like browns, golds, and reds. To balance the warmth, you could add a few elements of green such as natural plants, which bring more life to the basement. Insulate your walls if your basement tends to get too cold, and use thick rugs to seal the heat in, as well as choosing soft furnishings carefully.

Give it a purpose
Large basements feel like they give you infinite possibilities. Once you've decorated it right, you can convert the space into a hobby area, where you can spend time writing, creating art, or doing some craftwork, or add a pool table or a foosball table, depending on what your family loves to play. If you have a really large space, consider breaking it into two spaces, and having one as a home workshop (though you'll need to make sure you have the kind of access and power that you need to make a workshop work well).

Use it as a utility area
On the other end of things, if your basement is too small to be used as a den or as a game room, you could simply convert it into an extension of your kitchen or laundry space. By adding a few appliances such as a washing machine, you can use the basement as a utility area. You can also transfer some rarely-used appliances from the kitchen, thus freeing up space there. Another great idea is to use the space as a pet-grooming area if you have a few furry friends at home.

If you clear up the clutter and look at it from a fresh perspective, there's really no end to what you could do to make your basement a functional and more integral part of your house. Making use of your basement also clears up the space in the rest of your house, and can be a great part of making the most of your new home.