Blog Home
Luxury Apartments - 3 of the Best Trends Right Now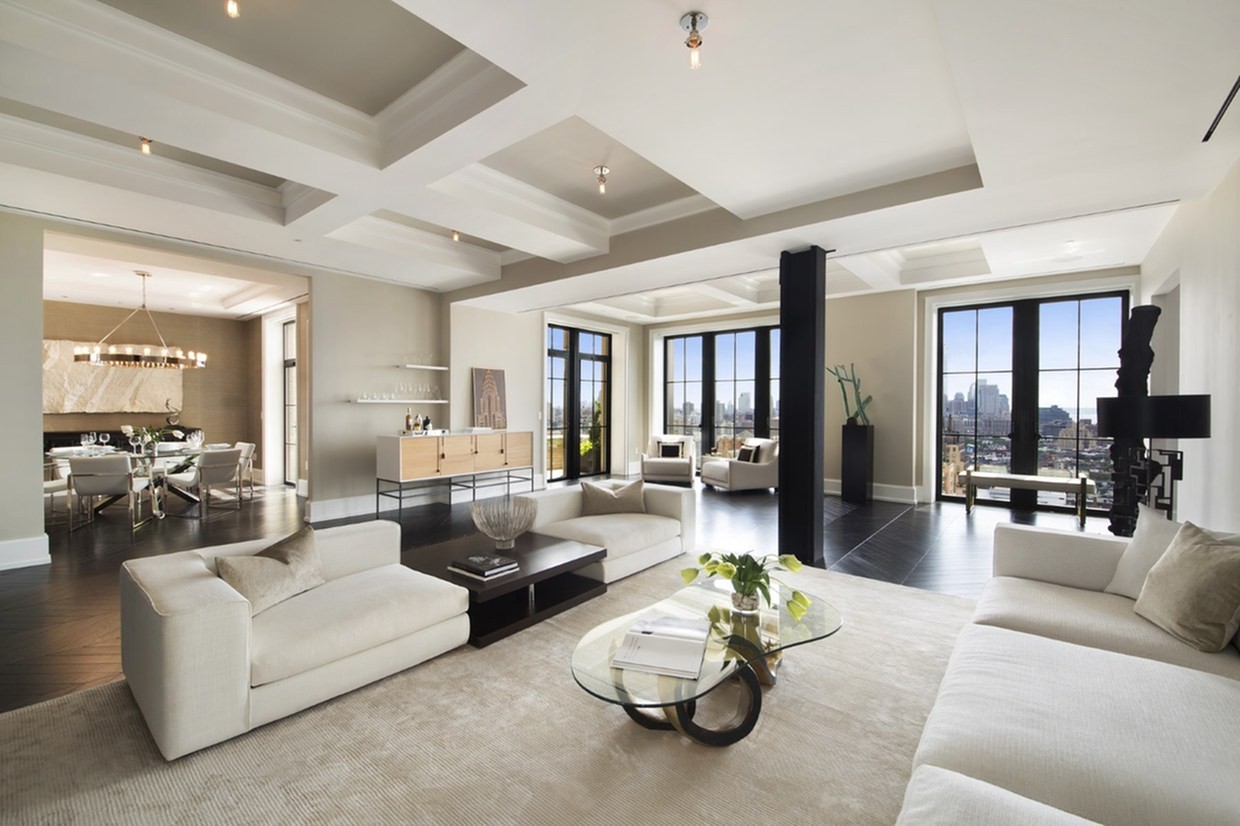 The real estate industry is in an exciting phase right now. Homes are being tailored to meet the specific needs of home-buyers, and luxury is slowly but surely establishing itself as a popular option for new homes – and not just for houses, but apartments too. Apartments in managed communities have started to redefine what luxury can mean. If you're interested in buying or renting a luxury apartment, here are a few trends that are hot right now, making this a great space to be looking at.
Generous Space Inside Luxury Apartments
Gone are the days when apartments – even luxury apartments – meant you would feel cramped. With the birth of managed communities, architects started seeing that more spacious homes feel more luxurious, and that you can have space in unexpected places. With ingenious design, luxury apartments have taken this concept to a whole new level, with exterior as well as interior spaces being increased dramatically.

In most luxury housing options, you'll have space to park more than one car, while many premium apartments include generous interior spaces such as galleries, spacious balconies, mega-sized modular kitchens, and enormous living rooms. These features offer homeowners the luxury of enjoying their private lives in expansive spaces.
Outdoor Amenities in Luxury Apartment Managed Communities
Luxury apartments in a managed community often have fabulous amenities: in-house gyms, swimming pools, tennis courts - but you have to live in a luxury apartment to truly appreciate how diverse and remarkable these outdoor amenities can be.

Don't underestimate the value of good management, too. Outdoor amenities like parks, walking paths, and high-end children's play parks are fast becoming essential elements in luxury apartments. These trends encourage residents to remain active and prioritize their health right from the comfort of their homes, while green space help managed communities to feel fresher, cleaner and more enjoyable to live in.
Smart Home Technology for Luxury Apartments
Luxury apartments are also redefining the way technology is integrated into everyday life. Smart home technology is widely available; but while for many people, it's an after-addition to a home that was built a long time ago, or a networking and wifi nightmare, increasingly, luxury apartments are coming with smart home technology built right in. Supported by specialists in many cases, these systems allow you to control security, home entertainment, climate control, and appliances, with a single voice command (or, away from home, your phone).

Aside from making the homes tech-friendly, luxury apartments are also employing the best technological solutions to ensure the safety of their residents. CCTV cameras are more efficiently networked, and homes come with automated security systems built-in. This trend is more than just a nice addition to the many facilities that luxury apartments offer; it's a necessity.

If you're looking for a luxury apartment, make sure that your new home has all of these features. With many premium managed communities being constructed each year, it's likely that the newer apartments will have most or all of these facilities – so talk to your realtor about what's on offer, and find the luxury apartment that's perfect for you.