Blog Home
Lawn Care in Your Managed Community Home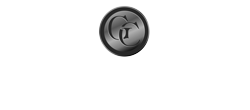 One of the many great upsides about having your home in a managed community is the range of amenities and extras you get when compared to a house on a street elsewhere in the city. One of the best things is the care that's been taken over the design and landscaping of your personal green space in the yard. There are a few things you can do to care for your lawn in your managed community home and really make it thrive – here are just a few.
Talk to the landscape staff in your managed community
One thing you can count on in a managed community is the high quality of the skilled staff who look after the amenities, and who are experts in keeping the community in great shape. Outside your home, your managed community is likely to have professionally-landscaped parkland, and your managed community's staff will care for it – making them the perfect people to ask when you need tips on caring for your own piece of the community.
Start by asking your home-owners association, or simple ask the first member of staff that you see. They should be able to let you know who handles the care of the parkland, and then you can ask whatever you need to make sure you're caring for your lawn the right way. Think about what you need – whether it's advice on watering, or using lawn-care products, or even laying new turf – and they should be able to let you know the right way to go.
Get the basics of lawn care right
Depending on where your managed community is located, your lawn will have been planted with the right mix of grass seeds for the climate, and especially for how much rain, sun and frost can be expected through the year. Your community will have been designed to manage unexpected water flows and make sure that the fundamentals are there – so you can be confident that you're starting from a solid basis.
Mow your lawn weekly, or every other week – and make sure that, if it hasn't rained for a while, you're watering it the right way. That means making sure you're using the right amount of water – small amounts regularly – and not letting water sit on dry ground, but instead doing a little, often to bring the life our of your lawn. Use lawn care products carefully and with advice from a landscape gardener or a member of your managed community's staff, so you can be sure you're only using what you need, and letting the natural advantages of your yard's design shine through.
Remember, caring for your lawn is a long game
You may find that parts of your lawn are more shaded than others; this will have an effect on how much you need to mow, and how much water is right for different parts of your yard. So don't worry about getting everything right first time – part of good lawn care is playing a long game, paying attention to what it needs as a complex little ecosystem. If you pay attention, it will tell you what it needs.
Treat it as a long game and you'll come to notice how it grows and when – which parts are longer than others, which parts need frequent watering and which parts take their time to grow. Your lawn is something you can nurture, but by taking the right steps carefully, over time you can make your managed community home's lawn into something really special.