Blog Home
How Your On-Site Resident Services Team Helps in a Managed Community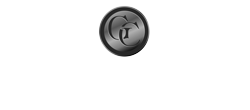 Living is managed communities is becoming a great option for people at all stages of life – whether starting out as young professionals, raising a family, or retiring. As well as the luxury amenities and world-class building quality, managed communities are just that – communities. And a huge part of what makes them work is the on-site resident services team. And if it's your first time living in a managed community, here's a little more about how your on-site resident services team can help you and make your everyday life smoother.

Managed communities have security specialists on-site
The security staff make up one of the most important aspects of the on-site resident services in a managed community. These security personnel primarily help make sure that your home, and the homes of your neighbors, are safe and secure round the clock. From patrolling the premises to monitoring the CCTV footage, keeping the gate, and making sure that deliveries are registered, the people on this team perform a variety of functions to ensure that your managed community is a safe place for everybody. Above all, they're discreet – a good resident services team knows how to balance the safety and comfort of all residents, making sure that they don't disrupt things, but they keep everything secure.

Residents services help the community to shine
The services team in many managed communities also includes personnel for keeping the common areas clean and tidy. The landings, staircases, elevators, corridors, and open areas all need a little care and attention – after all, while they're not inside your house, they're a part of how your home feels, to you and to visitors, and it's important for them to be cared for properly. Keeping the community in shape is a vital part of what makes a managed community special, and we're proud of how our managed communities look and feel right.

Keeping the amenities running
Many managed communities offer added perks to residents, including business centers, gourmet coffee-bars, gazebos, parkland, running tracks and firepits, and even water features like lakes. Keeping these amenities running is a team of specialist staff who know just the right way to care for everything that's been designed as part of your community. By keeping your managed community a beautiful place to live across all the common areas, members of the on-site services team make life easier for both working professionals and stay-at-home residents.

They help answer questions
If you're new to your managed community, you will have questions you need to answer day by day as you settle in. Your homeowners' association can help you with questions related to your ownership, the resident services team can help you with everyday practical questions. Since the resident service team are the people who make your community work every day, they can help you with the details whenever you need them.

The resident services team is a big part of what makes your managed community a great place to live - not only ensuring basic safety and convenience for the residents, but also bring the community together and making it feel more comfortable for the people living there. Don't hesitate to get to know your resident services team after moving in – and if you'd like to learn more about how a managed community could be a great option for you, get in touch! We'd love to talk to you about finding the place that's right for you.