How to Work With a House-Sitter if You Are Taking a Long Trip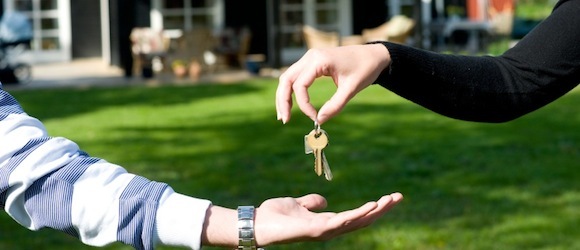 Travel is an incredible experience, broadening the mind and helping you to see some of the most majestic and astonishing things in the world. But if you have a yard, houseplants, a live-in pet that you don't want to put in a kennels, or just want some extra peace of mind during a long trip, you might decide that you want to hire a house-sitter. Here are a few things that you might want to think about if you hire a house-sitter, to make sure they've got everything they need.

First things first
One of the most important things you need to tell your sitter is who to contact in case of an emergency in the house. It's best to list a close friend, a neighbor, or a relative who lives nearby as emergency contacts. You'll also need to give your sitter the details about how they can contact you while you're away – email is good, and Facebook Messenger and WhatsApp work internationally wherever you have data. Make sure you let them know if you're expecting any deliveries, or if there are regular visitors who might turn up and be confused to find them in the house!

How to live in the house
You'll need to give your sitter a tour of the house in person before they take the keys, and you'll want to explain how the house works and what they'll need to know to keep it running. If you have a smart assistant, it's a good idea to either turn it off, or, if it runs important functions of your house, to make sure that the account it uses doesn't have access to any personal or private information. You'll want to make sure they have a set of spare keys, and make sure you're clear on what they need to know about food and drink in the house. Be clear whether you're comfortable about them having guests, or whether you need them to be the only person in the house.

Information about caring for your pets and your yard
If you have pets at home that you aren't taking along, you need to make sure your sitter knows when to feed them, what to feed them, and where to take them if they get sick. If you have pets, you'll probably want to make sure you have a sitter who's experienced with the type of animal you have, and if possible, it's a good idea to introduce your pets to your sitter a few days (or weeks) before you leave, so your pets can feel more comfortable around them. Also, if you have plants in or around your home, your house sitter needs to know the details about watering them and caring for them, especially what to do if they start to get sick.

All of this will probably be a lot of information for your house sitter to digest, so you might find that it's useful to draw up a list of reminders. If you're using a service, they should provide a clear contract or agreement for both you and the sitter to sign. If you're not, and you're worried about security, talk to a lawyer about how to make sure you have peace of mind. Then go see the world in security!