Blog Home
Going Abroad? 4 Tips for Letting Your Luxury Apartment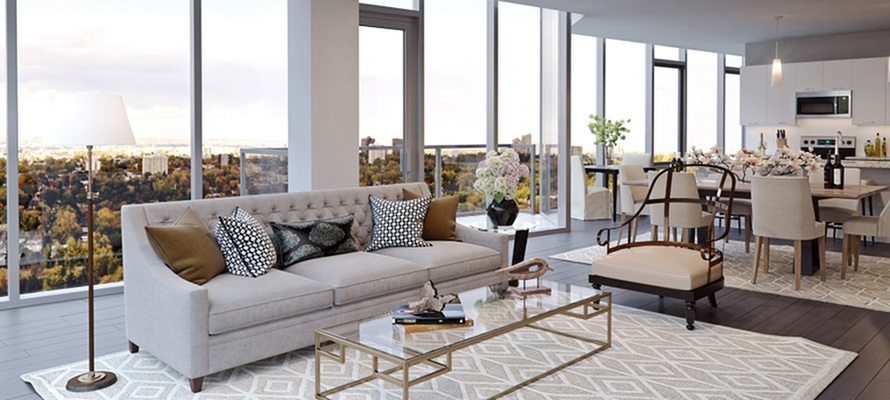 Living in a luxury apartment and a managed community is a great option: but if the time comes to relocate, you may not need to sell. If you're moving to a different city or a whole other country, you could let your apartment out to tenants who are looking for a premium, first-class home. If this sounds like something you may want to do, here are four tips that can help you let out your luxury apartment well.

Get the rent right
When you're away, renting out your luxury apartment can bring you additional revenue. This is why it's important to know how much rent to charge. If you decide upon a rent that's too high, you may have a hard time finding tenants. On the other hand, if the rent's too low, you'll be selling yourself (and your luxury apartment) short. The best thing to do if you're unsure about the rent is to talk to a letting agency, or other homeowners, or discuss the issue with someone from your homeowner's association. They'll know the value of what you have, and can help you get a sense of how your price is likely to go over on the market.

Pick your tenant wisely
If you're moving abroad, it's important to start the screening process early on, so you have at least a month to find a good tenant. Deciding to meet with prospective renters at the last minute may not be the ideal course of action, because it leaves you with little time to get to know the tenant and work out whether they're the right people to rent your home out to. Also, when meeting with possible tenants, look into all the relevant details before making a decision. Some of the boxes to check include a good credit score, a stable job, and previous rent references.

Be clear about your rules
Before you rent out your luxury apartment, you'll want to communicate your conditions and rules clearly to the tenant. Some homeowners prefer not to rent their apartments out to families with pets, while others may have reservations against any modifications (big or small). Whatever your conditions may be, talk it out with your tenant, so there are no misunderstandings down the line – and if you're using a letting agent, make sure your tenants understand that there will be people on hand to help them with any problems, and to make sure everything's okay with the house. This is particularly important because if you're moving abroad, it may not be possible to resolve differences of opinion in person.

Get good insurance cover
Many landlords don't know that renting out a home requires a different kind of insurance than the one they need if the house is used as their primary residence. So, even if you have a regular insurance cover on your luxury apartment, you might want to look into it and ensure that you have the right kind of cover. In your case, it's going to be especially important since you're moving out of the country. Talk to an attorney or an insurance agent and get the right kind of insurance for your rental property – again, a good letting agent can put you in touch with the right people.

Keep these four tips in mind before you start hunting for a tenant. And remember that it's best to start as early as you can. Give yourself a month or two before you move out, because a last-minute rush is the last thing you want. And happy travels!