Blog Home
Buying and Selling in a Managed Community – 3 Things You Might Need to Know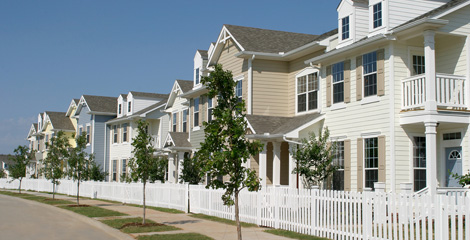 A managed community is a great place to live in. We've seen countless clients set up very happy homes in managed communities, and it's not hard to see why – they give safety and security in a prime location, with more amenities than you could expect outside a managed environment. That makes buying or selling in a managed community a pretty appealing proposition – and we've got experience there too! For the most part, selling a house that's located in a managed community is a lot like selling a house elsewhere – but there are a few things we've seen our clients really appreciate over the years, tips and tricks that can make it easier for you to buy or sell a house in a managed community. Here are a few of the highlights.

New community? Look at the track record of the developer.
Buying a new home is about dreaming big, getting a place that can be a perfect place to build the next phase of your life. In the middle of that, it's hard to talk about legal practicalities – but one of the most appreciated pieces of advice we give is for our clients to make sure there are no legal complexities around a property they want to buy. You can bypass a lot of complexities by making sure you're buying from a developer with a proven track record of delivering great homes to satisfied customers. Your lawyer and realtor can help you investigate a bit and identify if there are any pending cases.

Sell smoother by keeping the paperwork straight
Part of how managed communities make sure you get smooth access to great amenities and better security is through permits. The paperwork doesn't need to be too complex, but when you're selling, you'll want to make sure you have your copies of everything a buyer will need once they've bought from you. The quickest way is to make sure you scan and file all the documents when you move in – but your realtor and the administrators of the community should be able to help you get copies if you need them. This is a big part of helping buyers have a sense of confidence, and buy more easily and more quickly.

Be prepared for buyers' questions
Buyers naturally will pose a ton of questions when they come over for a house viewing, or if they decide to talk to you over the phone. Sometimes, sellers may brush these questions off, or may not answer them well – but with a little preparation with your realtor, you can get a good idea of what people will want to know, and how you can answer them honestly to make the most of your home, and make it appealing to buyers. In a managed community, there'll be a few details that are specific to your community, so be ready to talk those through specifically if you need to. Some common questions buyers tend to ask include how the community is run, the amenities included, and maintenance fees and practicalities.

In most other ways, selling or buying a house in a managed community is pretty similar to buying or selling a single-family house or a unit in an apartment complex. As with all home sales, it's good to be as transparent as you can, and to be prepared for buyers or sellers to have a few doubts, and to take time to make a decision. Don't worry too much, and trust your realtor as much as possible.