Blog Home
5 Ways a Resort-Style Community Offers a Great Lifestyle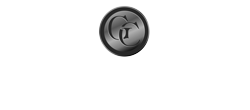 Much like urban homes or downtown houses that come with their own advantages, a resort-style development has a charm of its own. Resort homes are perfect for people who prefer a smooth and unhurried style of living. So, if you've been on the wall about purchasing or moving into a resort home, here are some pointers on how a resort-style development offers a great lifestyle.
Beautiful and scenic surroundings
Most resort homes are built as spaces that are close to nature. Being surrounded by nature is relaxing, and is miles away from the rush and worry of more urban environments. The wonderful thing about living in a home that's set amid beautiful surroundings is that it instantly relaxes you and calms your mind; make the most of landscaping and bespoke green space whilst enjoying all major amenities.
A tightly knit community
Living in an urban setting can be quite isolating, with single houses or even apartment blocks where there are no opportunities, or desire, for neighbors to connect with one another. With resort-style developments, you get to enjoy the true potential of living in a tightly knit community that includes neighbors and helpful staff who come together to create a hospitable environment.
The right amount of privacy
While living in a resort-style development does promote socializing, you still get to enjoy your privacy if you choose to. In some resort homes, you get to enjoy amenities like lounging areas and swimming pools in the privacy of your own space. And living in a resort-styled setting offers you the option of living a quiet life if you choose to. It's a great setting to keep your life enclosed in your own private space if that's what you need.
A variety of amenities
This is perhaps one of the key appeals of resort homes. They often come with access to top-notch amenities such as swimming pools, shopping, libraries, fitness centers, and sometimes medical assistance. Now, of course there are many apartment complexes that offer similar facilities. However, the quality of these amenities in resort-styled developments is far higher. For instance, you could find some of the best brands in the shopping outlet at a resort than you would ordinarily in an urban apartment complex.
Ease of maintenance
Resort-style developments are built in a well-planned and well-designed way, meaning that even with time, they need minimal disruptive maintenance work. Most resorts have a team of professionals who are trained to handle the everyday upkeep of the community and individual homes, allowing you ease of mind, and taking away the strain of ongoing work on your home.
So to put it together: living in a resort home can be the best thing for people who are looking for a quiet, well-put-together lifestyle that offers access to the best quality of life away from the hustle and bustle of everyday life, with great style and great amenities!