Blog Home
3 Tips for Cycling in Your Managed Community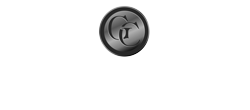 If you're considering a move to a managed community, you may already know about the things that mark these communities out as special places. From the design of your home, to the layout of streets, to the dedicated staff team, everything in a managed community is meant to make your life easier, and give you a standard of living that's a cut above what you would find by simply buying a house elsewhere.
One of the most exciting ways that a managed community offers you more is through its amenities. Whether a dedicated gym, a business center or a gourmet coffee bar, managed communities are designed for a better standard of life – and that's true outside as well. Many managed communities have a dedicated running and cycling track, laid out through professionally-landscaped parkland. If you've never cycled before, here are a few tips for using your managed community's outdoor exercise track to get started.
Prepare for your first cycling workout
If you've never cycled before, or it's been a long time since you worked out this way, having a track laid out right in your community makes it easy to start. But as always, before starting any new exercise regime, make sure you speak to a medical professional about what you need to do to stay healthy while you exercise. Plan your warm-up and warm-down, and for the first few rides, give yourself an easy time. Try going once around your community, or doing a quick 100 yard stretch so you can get used to being on a bike again.
Make a plan to ride with others in your managed community
Sharing is one of the things that can make a managed community special – you live in a place with a real sense of neighborliness. And that can carry over into your workout time too. If you know others who would like to start cycling with you, make a plan to go together, at the start or the end of the day, and set targets together for how far to go, or how fast. Making a regular plan makes it easier for your cycling workouts to become a part of your regular routine, and can help you to overcome those days where you might just want to stay inside. You'll always be surprised how much better you can feel after even a short workout, and sharing it with other people makes it good for the mind as well as the body.
Use workouts to make new friends in your community
If you're new in your community, cycling using your managed community's track is a great way to make new friends. Post in your local messenger group, or on the residents' bulletin board in the center of your managed community, to see if anyone else is looking for a chance to work out. And once you have a regular plan, you can use that to grow – maybe even by running time-trials on a particular day, and making it a special event for the whole community.
Working out is good for the body and the mind and the emotions, and living in a managed community gives you more of the things you need to make that happen. If you like the idea of living in a community with dedicated workout facilities, and you'd like to learn more, we'd love to talk to you. Get in touch!